Byrdie Golf Designs has partnered with  TECTECTEC! to bring you the world's most versatile rangefinder. This pocket-size rangefinder comes with built in magnet, slope, belt clip, ball marker and a 2 year warranty.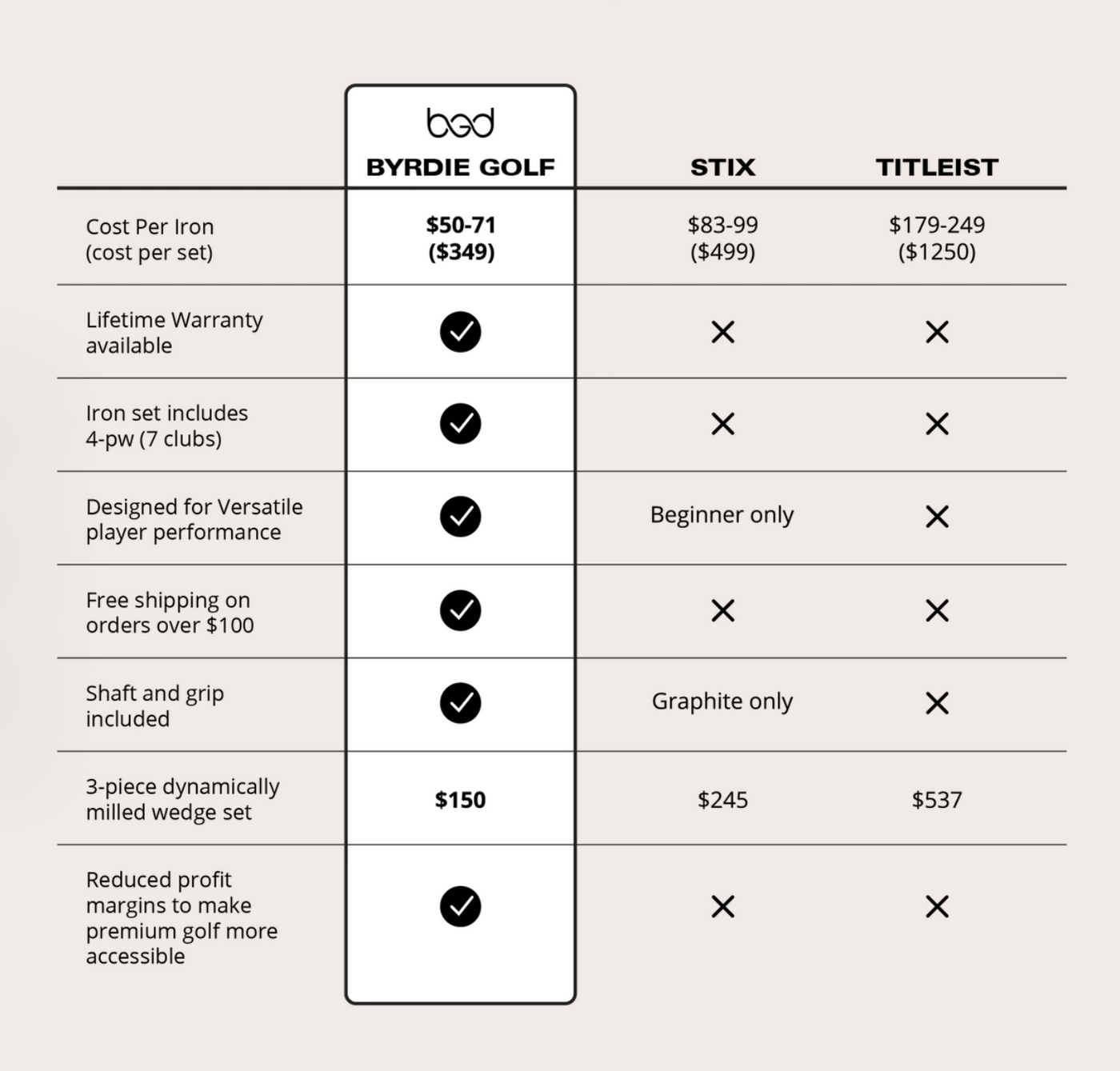 Style | Performance | Guaranteed
Why Byrdie
Finally, a set of golf clubs made for everyone else.