We are excited about our first ever Byrdie Golf Designs stand bags. Whether you enjoy walking the course or riding in a cart, the BGD stand bag is for you! With plenty of room for all 14 clubs, the BGD stand bags are light and versatile for any kind of golf. The time has come to ditch the old bag and pick up the Byrdie Golf stand bag today. Comes in Matte Black / Grey and Heather Grey / Black with our patented white BGD logo. 

Features
Double strap to enjoy the walk
Fit up to 14 clubs
Velour-lined pocket for you to store your valuables
Water resistant zippers
Golf cart approved plastic bottom
Dualflex stand system that allows you to set the bag down anywhere
Want to speak with a PGA Professional? please call 339.933.1060 or email Garrett@byrdiegolf.com and we will reach out!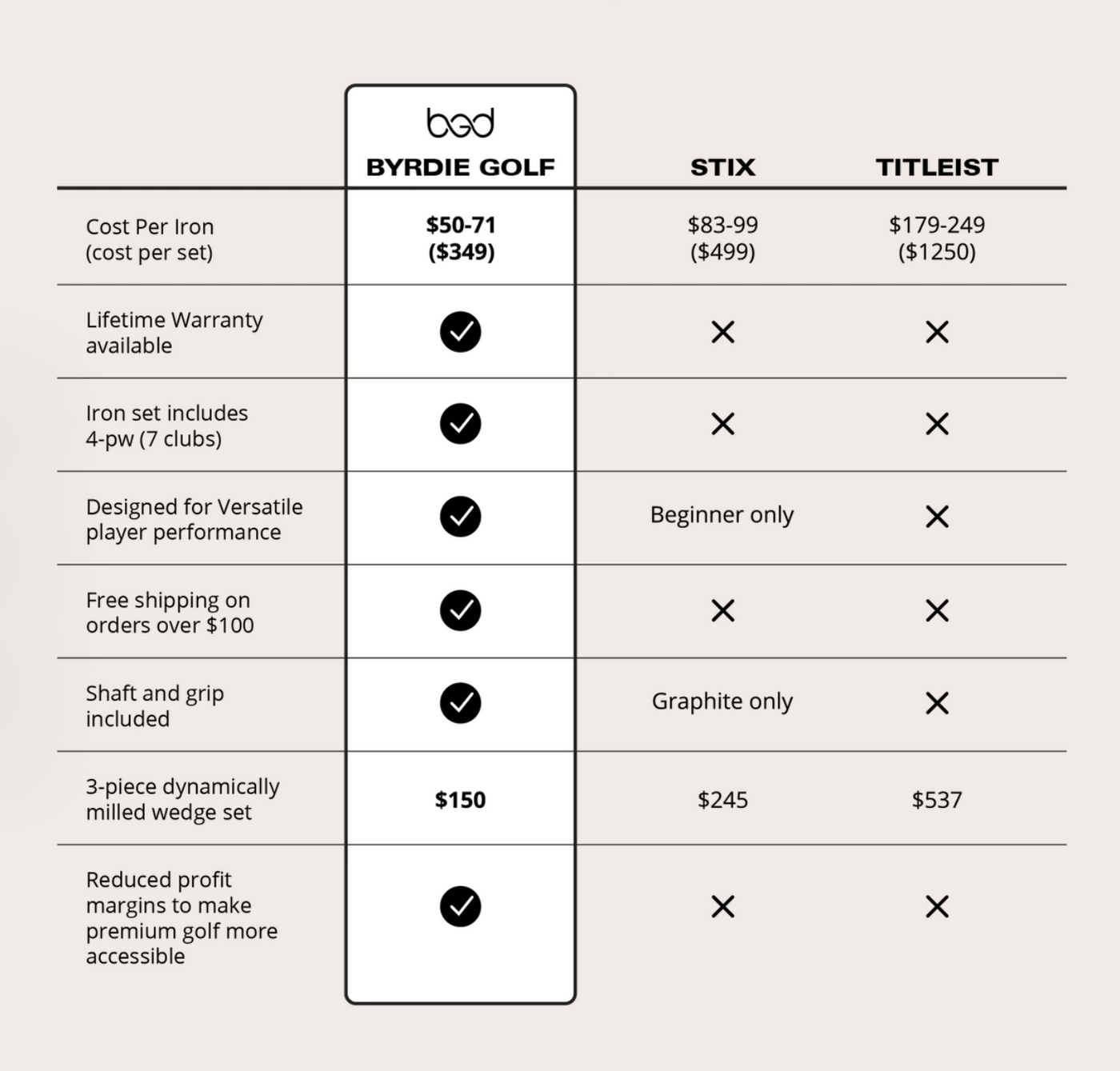 Style | Performance | Guaranteed
Why Byrdie
Finally, a set of golf clubs made for everyone else.